IT Services for Arizona's Growing Businesses
Flexible IT to keep clients happy, productive and supported in their use of technology.
No long-term contracts or commitments.
Contact Us
"*" indicates required fields
What
Our Happy Customers

Say
About Their IT Support
We provide IT services and technology solutions to Arizona's growing businesses.
3 flexible managed IT service tiers with flat rate pricing and no contracts to meet your evolving IT needs.
Host your data and programs securely in the cloud. We offer cloud migration and services for better data management, security, flexibility, and scale.
Services for SMGs to protect your business from malware, hackers, ransomware and more in a constantly evolving IT threat landscape.
From Microsoft implementation to migration to integrations, we can help as a trusted Microsoft certified partner.
OUR PROMISE:
TO BE YOUR PARTNER AND TAKE TECH OFF YOUR HANDS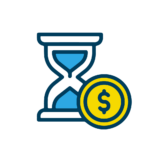 It's taking days to fix your IT problem and your team is losing productivity…
Minutes and hours (for more complex challenges) is our mantra, never days!
It's after hours and your computer just crashed. You have a critical report to finish and need IT help ASAP…
We know you're not just working 9-5, and neither are we. Our support is available 24/7.
You get your monthly IT bill and have no idea what services you're actually paying for…
We're so transparent, we've put our pricing in writing with all the details of everything you'll get.
Your server crashed and sensitive data is at risk…
A tech will be assigned immediately to resolve the issue and get your data secured.
You're a busy business owner with little to no IT knowledge. You need an IT partner you can trust.
We'll earn your trust through honest communication, prompt service and accountability.
You're thinking about outsourcing IT, but don't want to get locked into a long-term contract…
No long-term contracts with us. We believe your business is earned and will work hard from month-to-month to keep it.
Contact Us
"*" indicates required fields